Product Engineering Studio for founders, serial entrepreneurs, and CEOs.
We help transform your ideas into efficient, fast, smart, and scalable digital products.
We share the founders' vision and start-up risk
Our goal is to support visionaries in successfully launching their digital products. We offer both milestone-based equity and on-demand service models.
Build for Equity - Partners in success and risk
Working in isolation is the biggest issue while shaping up start-up thoughts to the fully developed idea. Our team will equally participate in developing and delivering your vision.
Attracting top talent is tedious and time consuming  due to money and identity constraints. We fill this gap by becoming your early stage in-house technology team.
An idea requires time to hire people and investment for setting up the basic infrastructure. Our eco-system enables this so the founders can fully focus on delivering the product vision.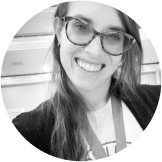 We are so delighted with the diligence, patience, and cleverness of the whole team – not only does our new website truly help us put our best foot forward in the world, but it's more functional, more aesthetically pleasing, and simply a better user experience for everyone visiting. We couldn't recommend enough!
We are your business growth partner
We share the founders' vision and startup risks, unlike traditional agencies that prioritize billing hours.
Transform your novel ideas into impactful ventures
We shape, innovate, optimise & accelerate your digital business ideas